Back to all projects
The Grand Bohemian
A combined rigid inclusion & aggregate pier system for a high-profile hotel in Greenville.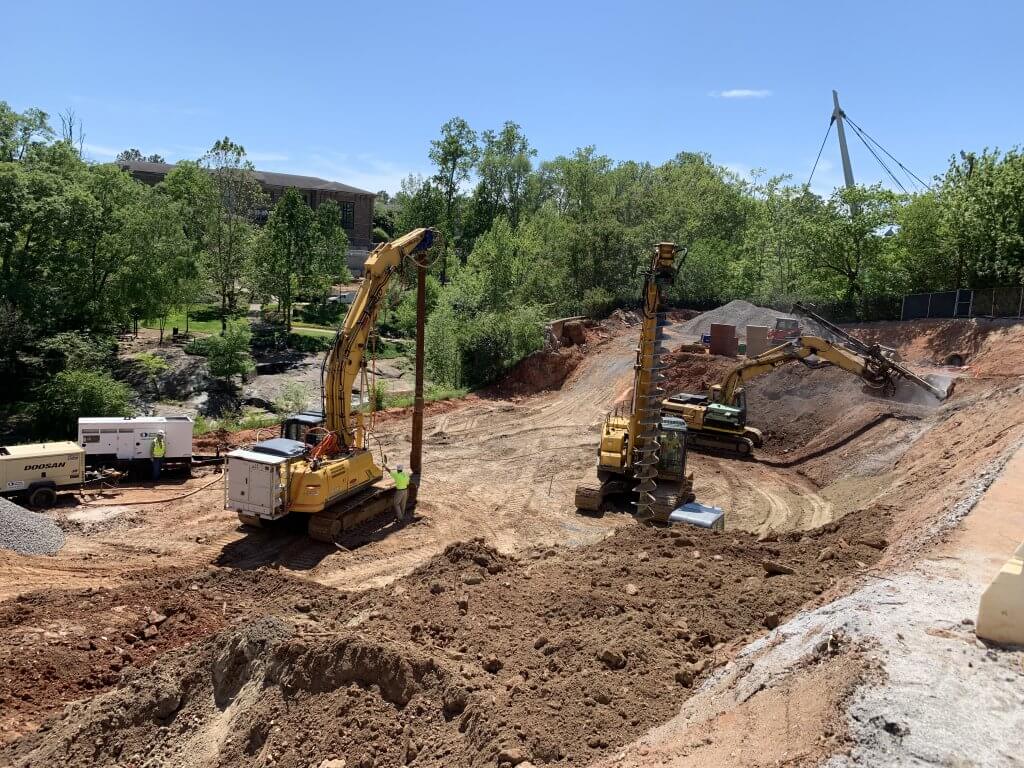 This hotel and community space development at the heart of Greenville, directly adjacent to the Liberty Bridge, had a significant concern of erosion during the construction phase undermining the foundation system.
While aggregate piers were suitable for a majority of the project, some high drainage areas above the Reedy River led to concerns of the erosion potential of aggregate piers. For this reason, Wurster Betterground, in coordination with Terracon Consultants, devised a rigid inclusion solution for the area of concern.
The use of rigid inclusions, which are more tolerant to the erosion around the pile, would allow emergency repairs to occur should the erosion occur after foundations are poured.
Additionally, Wurster Engineering & Construction installed shoring to prevent a potential slide from undermining the site and contaminating the Reedy River.
Techniques